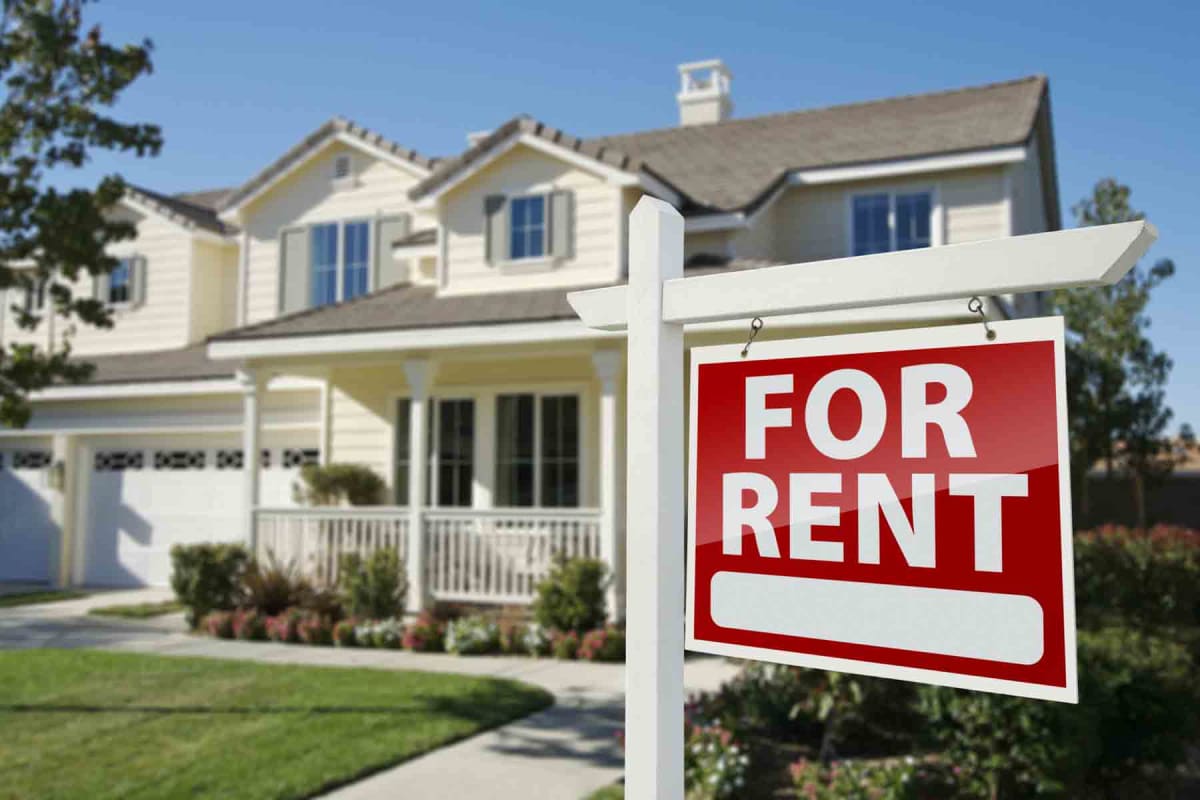 How much do property managers charge?
How much do property managers charge?
8% – 12%
average fee (percentage of monthly rent)
---
Get free estimates for your project or view our cost guide below:
8% – 12%
average fee (percentage of monthly rent)
---
Get free estimates for your project or view our cost guide below: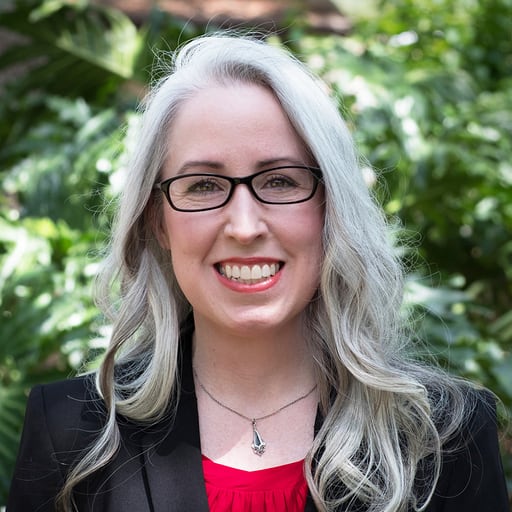 Fact-checked by
Tara Farmer
Property management fees
Property management fees are 8% to 12% of the monthly rent on average, depending on the property size, type, and location. Fixed or flat rate fees start at $100 to $150 per month for a single-family home. Property managers handle leasing, rent collection, maintenance, inspections, and tenant communication.
Property management fees by size
Property size
Monthly management fee
(percentage of rent)
Single-family home
10% –­ 12%
2 to 10 rental units
8% – 12%
>10 rental units or commercial units
4% – 7%
Percentage of monthly rent
Most property management companies charge a fee of 8% to 12% of the monthly rent for single-family or multi-family homes. Fees range from 4% to 7% for commercial properties or residential properties with more than ten rental units.
A percentage-based fee structure often benefits you more than a flat rate or fixed fee structure because it motivates the property management company to find high-quality tenants willing to pay higher rents, maximizing the company's and your profit.
Average property management fees

| Monthly rent | Property management fee |
| --- | --- |
| $1,000 | $80 – $120 |
| $1,200 | $100 – $145 |
| $1,500 | $120 – $180 |
| $1,800 | $145 – $220 |
| $2,000 | $160 – $240 |
| $2,200 | $175 – $265 |
| $2,500 | $200 – $300 |
| $2,800 | $225 – $340 |
| $3,000 | $240 – $360 |
Fixed or flat fee
Some property managers charge a fixed fee instead of a percentage of the monthly rent. This fixed fee typically ranges from $100 to $150 per month for a single-family home. However, fees can vary significantly depending on the local real estate market, property size and type, and the services you select.
Before opting for a flat rate structure, keep in mind the downside – because a property management company receives the fee regardless of the rent collected, a flat rate may not motivate the company to maximize your rental property's income the way a percentage-based fee would.
Get free estimates from property management companies near you.
Additional property management costs
While some property management companies offer a full-service or all-inclusive package, other companies charge extra for these additional services:
Contract setup fee – Most property managers charge a one-time fee of $250 to $300 to set up your account and onboard the property to ensure it is ready for new tenants.

New tenant placement fee – The property manager may charge a separate fee of 25% to 100% of the first month's rent for securing new tenants. This fee covers the cost to advertise the property, screen tenants, prepare the lease agreement, and rekey the locks.

Lease renewal fee – While many companies include lease renewal services in their percentage fee, some companies charge an extra fee of $100 to $200 to renew a tenant's lease.

Vacancy fee – Some property managers charge a one-time fee of one month's rent to manage vacant properties. This fee covers visiting the site regularly to ensure there are no water leaks, break-ins, or other issues. For multi-family units with most units already rented, the fee may be as low as $50 per vacant unit.

Repairs and maintenance – Experienced property managers have an established network of reputable contractors and vendors to handle repairs. Large property management companies often have their own full-time, in-house maintenance staff. This typically results in lower repair costs for you.

Routine inspections – Property management services typically include an inspection every 3 to 6 months, ensuring small problems are caught before they grow into larger, costly issues. Some companies include inspections in their standard fee while others charge a separate fee per inspection.

Late payment fee – The property manager will typically charge the tenant a late fee if the rental payment is late. Some property managers keep 25% to 50% of the late fee.

Eviction fee – If a tenant is evicted for non-payment, the property management company may collect an eviction fee of $300 to $500+, plus any legal fees and court costs.

Reserve fund – Most property managers will require you to provide $100 to $300 which they in reserve for paying contractors immediately if repairs are needed.

Renovation & updates – Your rental property may need cosmetic updates like fresh paint or new carpeting between tenants. Some property management companies include these services to make the properties more attractive and generate higher rent.

Early contract termination fee – You will be charged an early termination fee if you break your property management contract early, unless the manager failed to perform the duties agreed upon in the contract. Termination fees vary based on the property type and contract terms.
Property management cost factors
Property management companies base their fee on several factors, including the level of services you select and the amount of work required to keep your property in excellent condition. Other common factors include:
Size of property – Larger properties or units with more bedrooms typically require more time and effort, increasing management fees.

Type of property – Multi-family buildings require more management than single-family homes. In addition, short-term rentals typically result in higher fees because the frequent turnover in tenants generates extra marketing, screening, and leasing expenses.

Property condition – New or recently renovated properties typically have fewer maintenance issues than older properties.

Location – Property managers often charge higher fees to manage rental properties in locations that are in high demand. In addition, locations with higher neighborhood ratings and better school districts typically have higher rents but fewer tenant disputes.

A la carte services – Some property services offer basic services like rent collection for a fixed fee and charge extra for lease renewals, property inspections, maintenance, evictions, and other expanded services.
Property management FAQs
What does a property management company do?
A property management company takes on the day-to-day responsibilities involved in renting and maintaining a real estate investment property to ensure it is profitable.
A property manager's services typically include:
Determining the best rental rate based on current market trends

Listing and marketing the property

Screening prospective tenants

Handling leasing contracts

Collecting rent

Handling tenant inquiries

Scheduling and overseeing maintenance

Conducting regular property inspections

Handling evictions

Providing financial reports to the property owner
Is a property manager worth the cost?
A property manager is worth the cost for most real estate investors, especially if they own multiple rental properties or don't live in the same area where their rental property is located.
Property managers save you time and reduce the stress of managing your own rental properties. Their expertise can result in higher-quality tenants, shorter vacancies, and increased rental income.
Do property managers pay for repairs?
Property managers do not typically pay for repairs. However, they coordinate and oversee repairs and maintenance work for you.
Do property managers find tenants?
Get free estimates from property management companies near you.
Yes, one of a property manager's primary responsibilities is to find and screen tenants. An experienced property manager has the knowledge to select quality tenants who pay rent on time and follow the terms of the lease agreement.
How to find the best property management companies near you
Use these guidelines to help you choose a reputable property management company you can trust to take good care of your rental property:
Look for a property manager certified by the National Association of Residential Property Managers (NARPM).

Interview at least three companies to determine which ones meet your needs.

Read company reviews on HomeGuide and Google.

Choose a company that is insured and has been in business for 5+ years.

Confirm the property manager has the license required in your state. Property management laws and licensing regulations vary by state.

Ask for a written contract with a detailed list of services included in your monthly fee.
Questions to ask property managers
Ask these important questions to ensure you hire the best property manager for the job:
How long have you been a property manager in this area?

Are you certified by NARPM?

What are the monthly fees and what services do they include?

What extra services are not included in the fee, and how much do they cost?

How often will you visit or inspect my property?

How do you handle maintenance and repairs?

What is your process for screening new tenants?

How do you handle late rent payments or tenant disputes?

Have you ever had to evict a tenant?

Can you provide references from current clients?