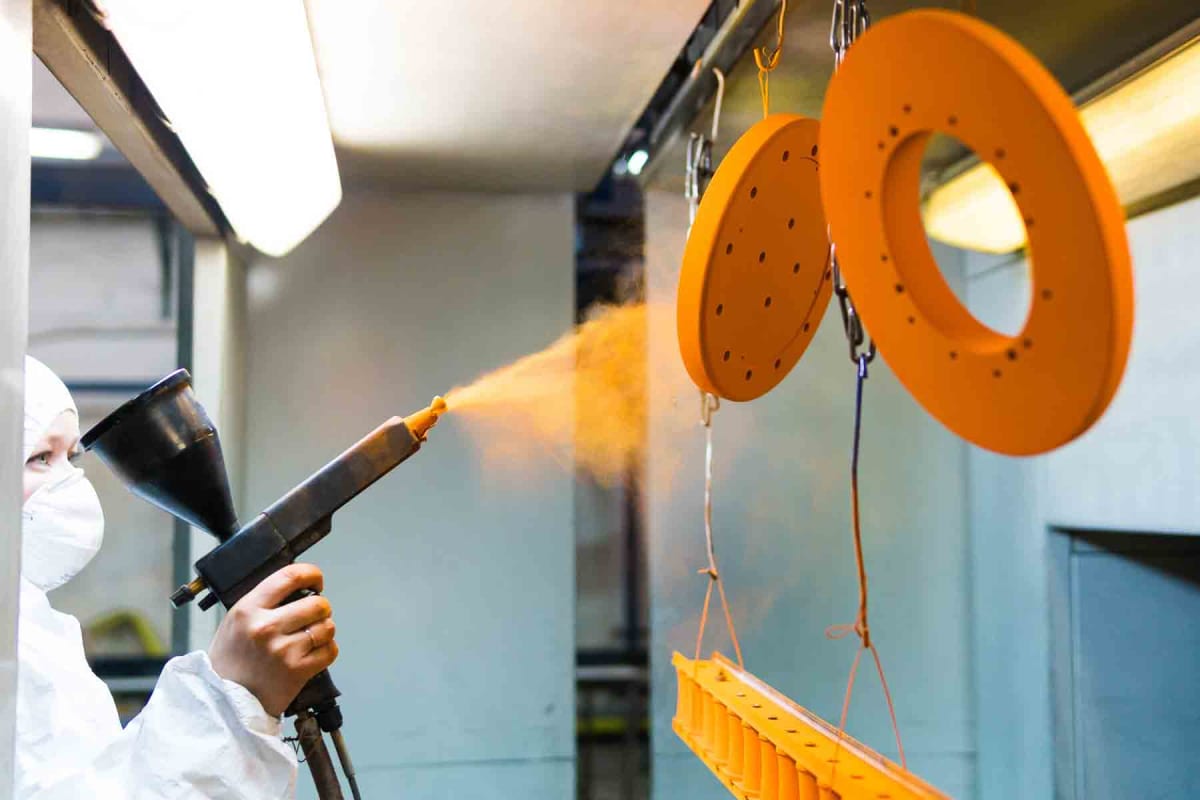 How much does powder coating cost?
How much does powder coating cost?
$75 – $300
average cost per item
---
Get free estimates for your project or view our cost guide below:
$75 – $300
average cost per item
---
Get free estimates for your project or view our cost guide below: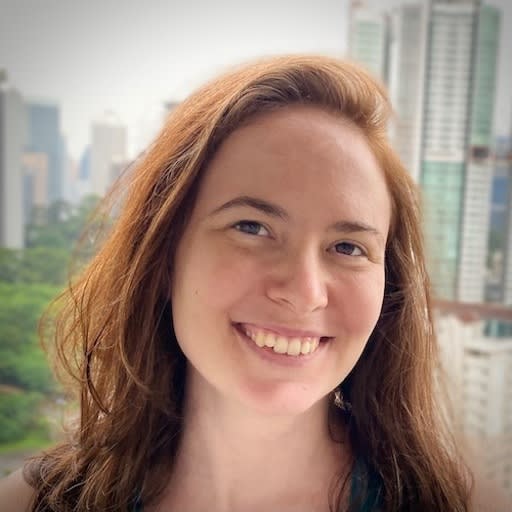 Fact-checked by
Tara Farmer
Powder coating cost
Powder coating costs $75 to $300 per item on average, depending on the item size, material, design complexity, finish, and condition. The cost to powder coat wheels is $50 to $180 each. Powder coating prices are $1,000 to $1,500 for a car frame.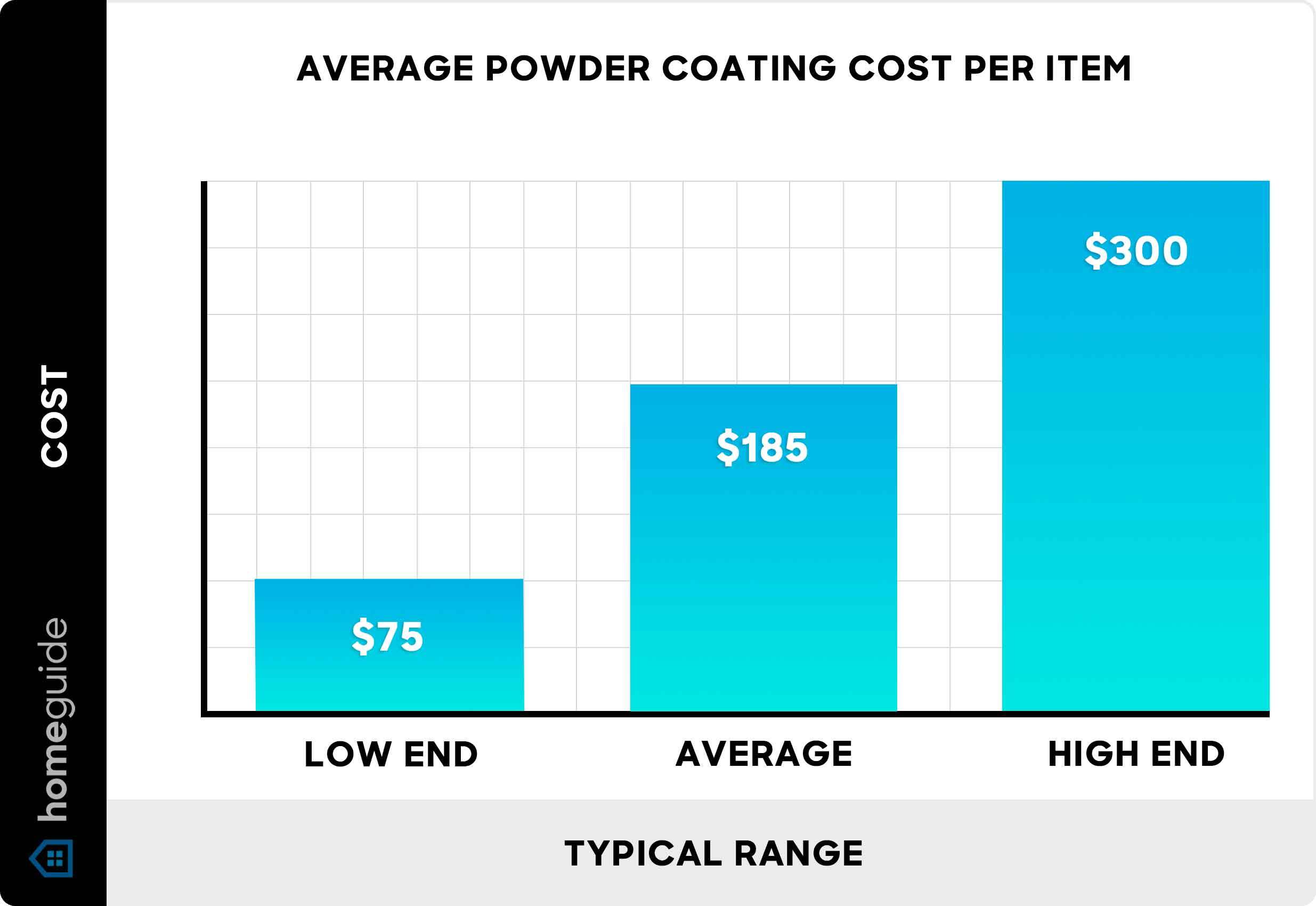 Average powder coating cost per item

| | |
| --- | --- |
| National average cost | $185 |
| Minimum cost | $50 |
| Maximum cost | $1,500 |
| Average range | $75 to $300 |
Get free estimates from powder coating companies near you.
Powder coating prices by item
Powder coating is more expensive for items that need more extensive prep work than for simple items. Items with complex shapes require extra attention for a high-quality finish with even coverage.
Powder coating price list

| Item | Average cost |
| --- | --- |
| Standard car wheel / rim | $50 – $80 |
| Larger car wheel / rim | $80 – $180 |
| Car frame | $1,000 – $1,500 |
| Motorcycle frame | $250 – $350 |
| ATV 4-wheeler frame | $250 – $375 |
| Bicycle frame | $70 – $125 |
| Barstool | $60 – $100 |
| Side chair | $50 – $80 |
| Patio table | $100 – $200 |
| Patio table with chairs | $300 – $450 |
Powder coating cost calculator
When estimating the cost of powder coating services, consider these factors:
Item size & weight – Larger items cost more for powder coating due to the necessary additional materials and labor.

Surface area – Shops tend to base powder-coating prices by the total surface area. Larger or irregular surfaces can require more materials and labor.

Coating type – Specialty coatings resistant to high temperatures or corrosion can be more expensive.

Color & finish – Custom colors and clear finishes cost more than standard options.

Design complexity – Items with intricate designs or hard-to-reach areas might require more time and precision, leading to higher costs.

Non-metallic surfaces – Labor costs increase for special techniques outside of the usual electrostatic application to powder-coat materials that can melt in an oven.

Item condition – Extra prep work to remove rust or old paint will increase costs.

Quantity – Bulk orders often reduce the price per item, so you'll save by bringing more pieces into the powder-coating shop per visit.

Turnaround time – Expedited services will have additional fees.

Transportation – Costs for safely packing and delivering items, especially large or delicate ones, will raise the total bill.

Additional services – Sandblasting, priming, or applying multiple coats will increase the cost.
Powder coating vs. electrostatic painting
The following table explains the differences between powder coating and electrostatic painting:
Powder coating vs. electrostatic painting

| Features | Powder coating | Electrostatic painting |
| --- | --- | --- |
| Average cost | More expensive due to the equipment | Less expensive than powder coating |
| Application method | Dry powder sprayed on, followed by heating | Liquid paint applied with electrostatic charge |
| Curing process | Requires curing in a high-temperature oven | Cures by air drying |
| Durability | Extremely durable, more resistant to chipping, fading, & scratching | Durable, but typically less resistant to damage than powder coating |
| Typical usage | Often used for metal objects like automotive parts, bicycles, & outdoor furniture | Commonly used for on-site applications, including metal fixtures, fences, & cabinets |
| Finish quality | Uniform, thick, & consistent finish | Thinner, smoother finish with a wider range of textures & colors |
Powder coating FAQs
What is powder coating?
Powder coating is a type of "dry painting" in which professionals spray on specially pigmented powder and then bake it into the piece. Specialists use a high-powered oven to make the powders bond fully and to the surface of your materials.
Most shops apply powder coats to metals with electrostatic equipment, but other methods are available to powder coat non-metal surfaces too.
Is powder coating worth it?
Powder coating is worth it to get a durable finish that resists fading, chipping, and cracking to outlast traditional paint. Plus, no environmentally harmful solvents are necessary to apply it like those used for painting.
However, powder coating isn't ideal if you want the surface to have a high-gloss finish and polish. Powder coating also limits you to one color per piece in most shops.
How long does powder coating last?
Powder coating lasts 15 to 40 years on a pre-cleaned and thoroughly prepped surface without any rust. A powder-coated surface isn't as long-lasting on most tools or on objects frequently exposed to extreme temperatures.
Can you paint over powder coating?
Yes, you can paint over a powder coating if you sand it lightly, apply an epoxy primer, and then use paint with an epoxy or enamel base. Ask a paint specialist or retailer to confirm which paint will adhere to powder-coated surfaces to ensure you buy the correct type.
What materials can you powder coat?
You can powder coat materials like:
Metals such as aluminum, galvanized steel, stainless steel

Glass, ceramics, and medium density fiberboard (MDF)

Most durable surfaces that don't melt in an oven
Get free estimates from powder coating companies near you.
Hiring a powder coating service
Before hiring a powder coating company near you, remember to:
Request 3+ quotes from licensed, bonded, and insured companies to compare.

Check if they have credentials from the Powder Coating Institute (PCI) or any painting or sandblasting associations.

Ask how long they trained in professional powder-coating shops.

Read their past reviews on HomeGuide and Google.

Confirm if the contractor has 5+ years of experience.

Get an itemized estimate and copy of the contract before the job starts.

Avoid hiring the cheapest contractors as lower-than-average prices often indicate low-quality service.

Never pay in full until the job is complete.
Questions to ask powder coating companies
Ask these key questions to help you choose a reliable powder coating service:
What is your fee minimum for a powder-coating project?

Can you give me a free quote if I go to your shop?

How many years have you been in the powder-coating business?

Can I see photos of projects similar to mine that you've powder-coated?

What methods do you use to prepare and apply the powder coating?

When can I come to your shop to see samples of the colors you offer?

Are there any potential issues with the materials I want to coat?

Which powder-coating technique would you recommend for my project and why?

Does your bid include the costs of materials, labor, and cleanup?

Will there be additional charges for deliveries or a clear-coat finish?

How much time will the powder-coating process take?

Do you offer a guarantee on your powder-coating work?

What should I do to prepare a piece before I bring it for powder-coating?

Are you equipped to handle larger powder-coating jobs in different locations, or do you only work in your shop?