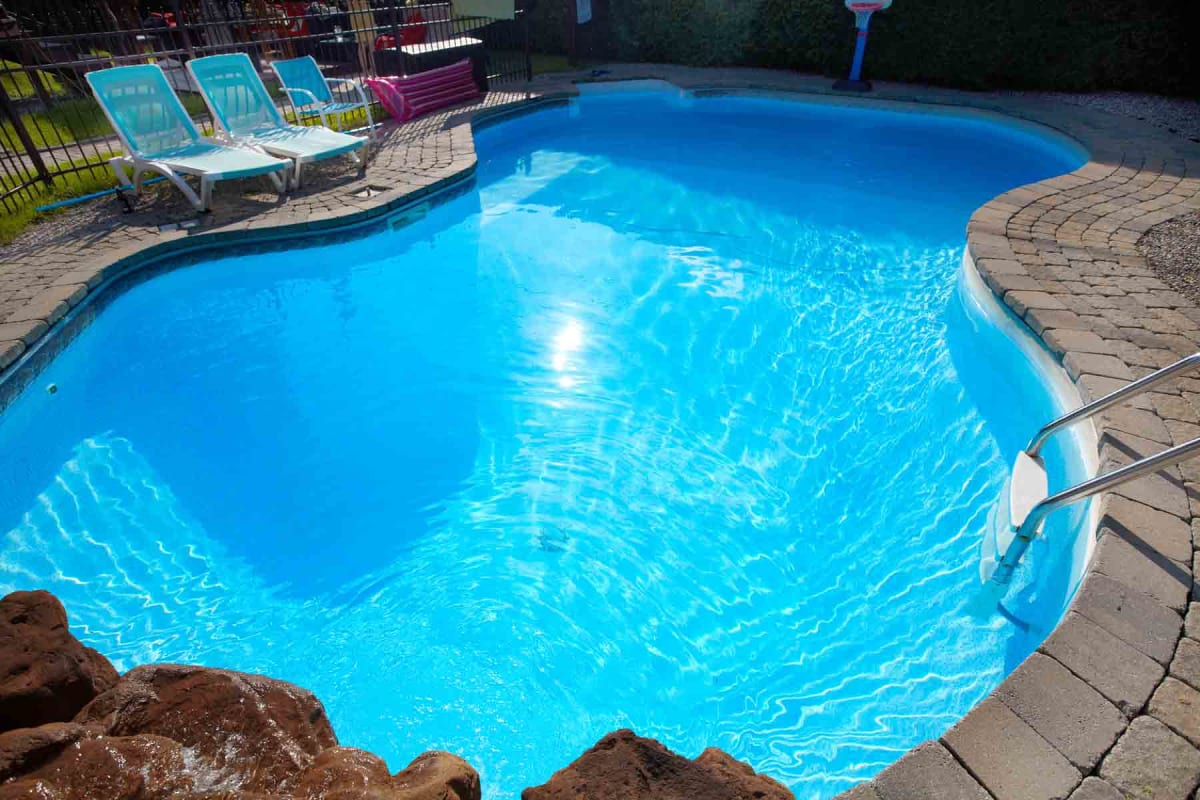 How much does a pool inspection cost?
How much does a pool inspection cost?
---
Get free estimates for your project or view our cost guide below:
$200 – $500
average cost
---
Get free estimates for your project or view our cost guide below: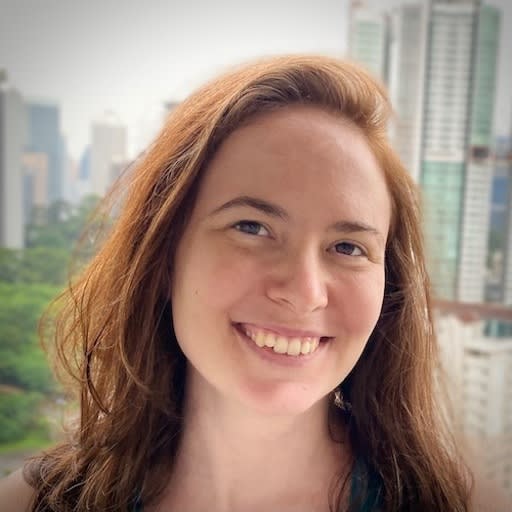 Fact-checked by
Kristen Cramer
Pool inspection cost
A pool inspection costs $200 to $500 on average, depending on the pool size, design, number of features, condition, and geographic location. A swimming pool inspection costs up to $800 for complex inspections or as low as $150 when combined with a full home inspection.
Pool inspection cost

| | |
| --- | --- |
| National average cost | $350 |
| Minimum cost* | $150 |
| Maximum cost | $800 |
| Average range | $200 to $500 |
*With a home inspection
Get free estimates from pool inspectors near you.
Swimming pool inspection cost factors
The following factors affect the total swimming pool inspection cost:
Pool size & shape – Larger or uniquely shaped pools with extra water features take longer to inspect, increasing costs.

Type of pool – In-ground pools typically cost more to inspect than above-ground pools due to their design and the additional components involved.

Pool condition – Older or poorly maintained pools have more issues that take longer to inspect, while a well-maintained pool is less likely to have problems. Pool maintenance costs $80 to $150 per month with cleaning.

Geographic location – Regions with extreme weather or a high cost of living can have inflated inspection costs due to more damage and local prices.

Report detail – A more comprehensive inspection report with photos and recommendations can cost extra to prepare.

Home inspection – Some home inspectors offer package deals, reducing the pool inspection cost. A home inspection costs $200 to $500 on average.
What does a pool inspection include?
During a pool inspection, the professional often checks any available maintenance records to understand the pool's history and past repairs. After the inspection, you get a detailed report outlining the findings, including any recommended repairs or maintenance.
A pool inspection typically includes the following points:
Pool inspection checklist
Pool area
Potential problems
Pool surface lining & deck

Cracks, chipping, or any signs of wear & tear in the pool's sides or bottom
Structural damage to coping, tiles, & deck area

Fencing & gates

Self-latching mechanism failure
Unstable, rusting, or damaged fence posts

Filtration system

Leaks, unusual noises, or any signs of malfunction in the pump or filter
Failure of heater parts
Damaged electrical or plumbing lines
Malfunction of automatic pool skimmers

Water quality

Unsafe levels of chlorine, pH, alkalinity, or other chemicals
Cloudiness or discoloration in the water from possible contamination

Safety equipment

Anchor-system failure on the safety cover
Unstable pool ladders or steps
Lack of life rings, poles, or damaged life-saving equipment
Non-functioning or poorly installed pool lights

Additional features

Malfunctions of waterfalls, jets, or other connected water features
Jacuzzi failures of the control panel or parts
Unstable water slide or diving board
Pool repairs & replacements
During a pool inspection, the inspector may find issues that need repairing to ensure the pool's safety and functionality.
Common repairs include:
A pool pump replacement costs $300 to $1,600.

The cost to replace a pool filter system is $250 to $1,700.

A new pool heater costs $1,600 to $5,200.

Replacing a pool liner costs $1,500 to $8,000.

An automatic pool cover costs $8,000 to $20,000.

A pool safety cover costs $1,000 to $3,600.

Replacing the salt cell in a saltwater pool costs $500 to $800.

Fixing a broken pool light cost $550 to $900 each.

An acid wash costs $600 to $2,000 to clean stains.
For extensive repairs, the pool may need draining first. Refilling a pool with water costs $4 to $10 per 1,000 gallons from a garden hose. A pool-water delivery service charges $30 to $100 per 1,000 gallons.
Get free estimates from pool inspectors near you.
Pool inspection FAQs
Why do I need a pool inspection?
A pool inspection is necessary because:
A pool assessment helps calculate the true value of a new home before buying.

Getting a pool inspection is necessary for a property to qualify for an FHA loan.

The inspector can check for damaged pool liners.

You get advice on fixing electrical problems that can become safety hazards.

Checking that the pool installation complies with codes is critical during construction or remodeling.

The professional tests the water quality to check your filters are working, which reduces health risks.

If anyone gets sick or injured from swimming in your pool, you could be liable if you didn't get routine pool inspections that could've prevented an accident.
How often do you need a pool inspection?
You need a pool inspection once a year, ideally before the summer to ensure safety before swimming. Regular inspections help a pool last longer by identifying damage before it gets worse.
How long does a pool inspection take?
Most pool inspections take 1 to 2 hours on average, according to the pool size, design complexity, and thoroughness of their examination. Inspections can take longer with extra-large pools or when a more detailed assessment with extra tests are required.
Do home inspectors inspect pools?
Not all home inspectors inspect pools. Some home inspectors offer pool inspections at a reduced rate when combined with a home inspection. Other professionals may refer you to a qualified pool inspector or specialized pool-service company.
Can you inspect a pool in the winter?
You can inspect a pool in the winter if you live in a hot climate where outdoor pools are open all year. In other climates, the inspector has limited pool access in the winter when the pool is winterized and not fully accessible.
Getting estimates from pool inspectors
Before hiring a pool inspector near you, be sure to:
Request 3+ quotes from licensed, bonded, and insured companies to compare.

Verify their certifications like:

Certified Pool Inspector® credentials

Training from the Pool & Hot Tub Alliance (PHTA)

InterNACHI® Certified Inspector credentials

ICA Pool & Spa Inspection course training

CDC Pool Inspection Training for Environmental Health Professionals

Ask if they're part of any local home inspection associations.

Read their past reviews on HomeGuide and Google.

Confirm if the inspector has 5+ years of experience.

Avoid hiring the cheapest inspector who might cut corners.

Never pay in full until the inspection is complete.
Questions to ask inspectors
Ask these important questions to select a reliable pool inspection service:
What is your standard pool inspection fee?

How many years have you been inspecting pools?

Are you certified by any pool industry organizations?

Can you share a list of references from previous pool inspections?

What common issues should I look out for in my pool type?

Will the inspection also cover potential structural issues?

What inspection methods do you use, and why are they effective for my pool?

Does your quote include all potential charges such as travel fees?

Are there extra costs for any recommended follow-up inspections or services?

How long does a typical pool inspection take?

Will I need to be present during the inspection?

How do you handle any unexpected findings during the inspection?

Will you provide a detailed written report and repair estimate after the inspection?

Do you offer any guarantees for your inspection services?

How can I best prepare my pool area for the inspection, and how many inspectors will come?