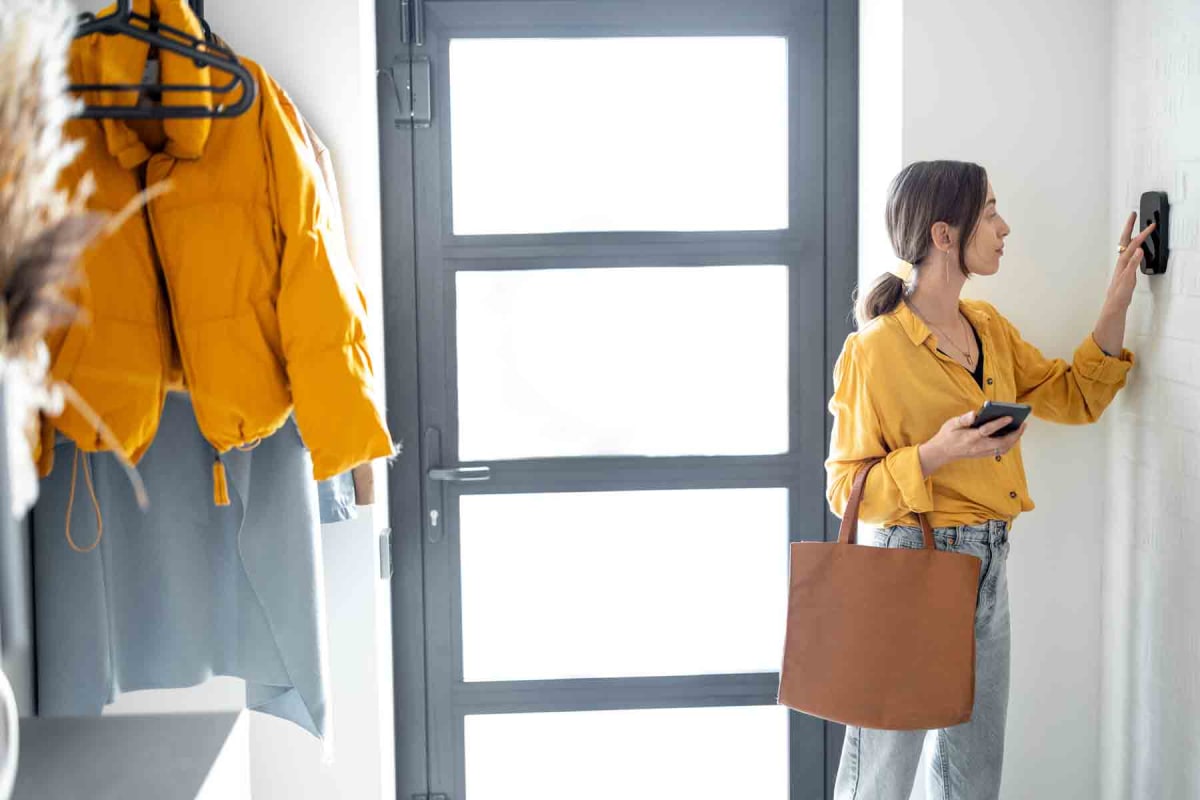 How much are house-sitting rates?
How much are house-sitting rates?
$40 – $80
cost per day (drop-in)
$50 – $125
cost per overnight stay
---
Get free estimates for your project or view our cost guide below:
$40 – $80
cost per day (drop-in)
$50 – $125
cost per overnight stay
---
Get free estimates for your project or view our cost guide below: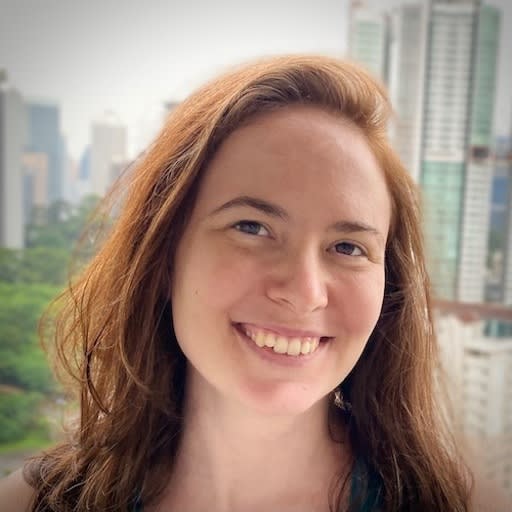 Fact-checked by
Kristen Cramer
House-sitting rates
House-sitting rates are $40 to $80 per day on average. Overnight rates for house-sitting are $50 to $125 for stays up to 12 hours. House-sitting prices are $15 to $35 per hour for drop-in visits. House sitter rates depend on the tasks assigned and if there are pets.
House-sitting rates

| Length of service | Average cost |
| --- | --- |
| Per hour | $15 – $35 |
| Per day | $40 – $80 |
| Per night | $50 – $125 |
Get free estimates from house sitters near you.
House-sitting prices
Per hour
House sitter rates are $15 to $35 per hour for daily drop-ins. These visits typically include checking on the pets, mail, plants, and ensuring everything is in order. Rates vary based on location, number of tasks, and any specialized care required.
Paying a house sitter per hour is ideal when:
You're only away for 1 to 2 days and need very little upkeep.

You don't want them to spend much time in your house.

You have low-maintenance pets like fish or birds.
Day visits
House-sitting costs $40 to $80 per day on average for a part-time caretaker. This daily rate includes caring for pets, maintaining the garden, taking out trash, and general upkeep. Longer-term arrangements may result in a discounted rate.
Daily billing for house-sitting is ideal when:
Your pets don't need much more than a daily walk and feeding.

You prefer your house sitter to sleep at their own home.

The tasks you've asked the sitter to do daily take about half the day or less time.
Overnight stays
Overnight house-sitting rates are $50 to $125 per stay. Most overnight stays cover evening and morning maintenance routines, with pet care often included. For 24-hour stays, rates are higher due to the increased commitment and responsibility taken on by the sitter.
Overnight house sitters are ideal when:
You have high-anxiety pets that need ongoing attention.

Your home is in a neighborhood that has had recent break-ins.

The property has expensive features like a pool, irrigation systems, or a beachfront deck that need frequent monitoring to prevent damage.
House-sitting cost factors
Factors that affect the cost of having a house sitter include:
Duration – Longer assignments typically mean higher rates due to the increased commitment. A short-term sitter may charge more per day, whereas weekly or monthly rates tend to be cheaper overall.

Number of pets – House sitting rates increase with multiple pets, which varies depending on the types of animals you have.

Pet needs – Specialized care like giving medications, staying at a home full-time for pets with separation anxiety, or frequent dog walks can increase house-sitting costs due to the extra responsibilities.

Plant care – Watering plants or maintaining a garden can have additional costs if the work is complex or time-consuming.

Cleaning – In-depth pool maintenance, forwarding mail, or cleaning rooms that were left messy can add to the total cost. Remember to specify any extra services needed up front.

Geographic location & home size – Urban areas with a higher cost of living typically have higher house-sitting rates compared to rural areas, especially for extra-large homes.

Season – A house sitter can charge more when they're in high demand during peak summer vacation times or in holiday seasons.

Insurance – If the house sitter has personal liability insurance, they might increase rates to cover this added level of security for the homeowner.

Utilities – In some cases, long-term house sitting may include negotiations about who covers utility costs during the stay, affecting the total bill.

Emergency readiness – Sitters certified in first aid or crisis management may charge more for their extra training and skills.

House-sitting with pets – A wide range of pet sitting rates apply according to things like cleaning litter boxes, feedings, grooming, and keeping animals comfortable in their usual daily routines.

Related services:
House-sitting FAQs
What is house-sitting?
House-sitting involves hiring someone to oversee and protect your home during your absence. This person maintains the property and helps prevent theft or burglary by staying in your house. A professional house sitter is a paid position.
What do house sitters do?
House sitters maintain and protect your property while you're away.
Tasks and responsibilities of a house sitter may include:
Performing daily walk-throughs to monitor the home

Simulating occupancy by managing indoor lights and window coverings

Providing pet care services as needed

Undertaking minor cleaning tasks

Watering plants indoors and outdoors, sometimes with minor gardening

Collecting mail and storing delivered packages inside

Adjusting thermostat settings to suit the current season

Clearing snow from walkways in winter for safe access

Pool maintenance in summer
Do you pay a house sitter before or after?
Whether you pay a house sitter before or after the stay depends on the agreements you made beforehand. Some house sitters want an initial deposit before you leave, and others are happy to receive the payment after.
Do you tip a house sitter?
Get free estimates from house sitters near you.
A house sitter doesn't typically expect you to tip them. Still, many people give 10% to 20% extra to show appreciation for exceptional service.
How do you hire a house sitter?
Before hiring a house sitter near you, be sure to:
Compare at least 3 prices from different house sitters.

Ask friends, neighbors, and colleagues for recommendations.

If you have pets, check if the sitter has experience caring for animals like yours.

Look at their website and online profiles to see their background.

Study their reviews from prior customers on HomeGuide and Google.

Request references from current or recent customers.

Collect a written contract and schedule prior to the first visit.

Ensure they have a clear understanding of your expectations and house rules.

Discuss the communication frequency and updates you'll receive while away.

If you want full peace of mind with a pet sitter, then look for someone with Pet sitter liability insurance.

See if the house-sitting company has a guarantee to pay for accidental damages.
Questions to ask
To find a suitable house-sitting service, consider asking these questions first:
How long have you been a house sitter?

Can we have a meeting to see if this arrangement will work for both of us?

Which specific tasks and responsibilities will you handle while house-sitting?

Can I see a list of references or testimonials from your previous jobs?

What types of homes and homeowners do you typically work with?

Where can I find reviews or feedback about your house-sitting services?

How often can you update me on the house and pets?

Are you planning on cooking in my home, or will you order food?

What do you require from me before you stay at my house?

How long are most of your house-sitting engagements?

What is your cancellation policy in case my travel plans change?

Can you also do pet training or plant care, and if so, how much do you charge?

May I review your service contract and payment terms before we proceed?

Can we negotiate the costs of additional tasks, and how would that affect the rate?