How Much Does It Cost To Build A Home Addition?
How Much Does It Cost To Build A Home Addition?
$90 – $210
Per Square Foot
$22,500 – $74,000
Average Total
---
The average room or house addition costs $90 to $210 per square foot, with most homeowners spending between $22,500 and $74,000. Adding a 20x20 family room costs $48,000 on average, while adding a 12x12 bedroom costs about $17,300. The cost to add a bathroom starts at $18,000.
Get free estimates for your project or view our cost guide below:
$90 – $210
Per Square Foot
$22,500 – $74,000
Average Total
---
The average room or house addition costs $90 to $210 per square foot, with most homeowners spending between $22,500 and $74,000. Adding a 20x20 family room costs $48,000 on average, while adding a 12x12 bedroom costs about $17,300. The cost to add a bathroom starts at $18,000.
Get free estimates for your project or view our cost guide below: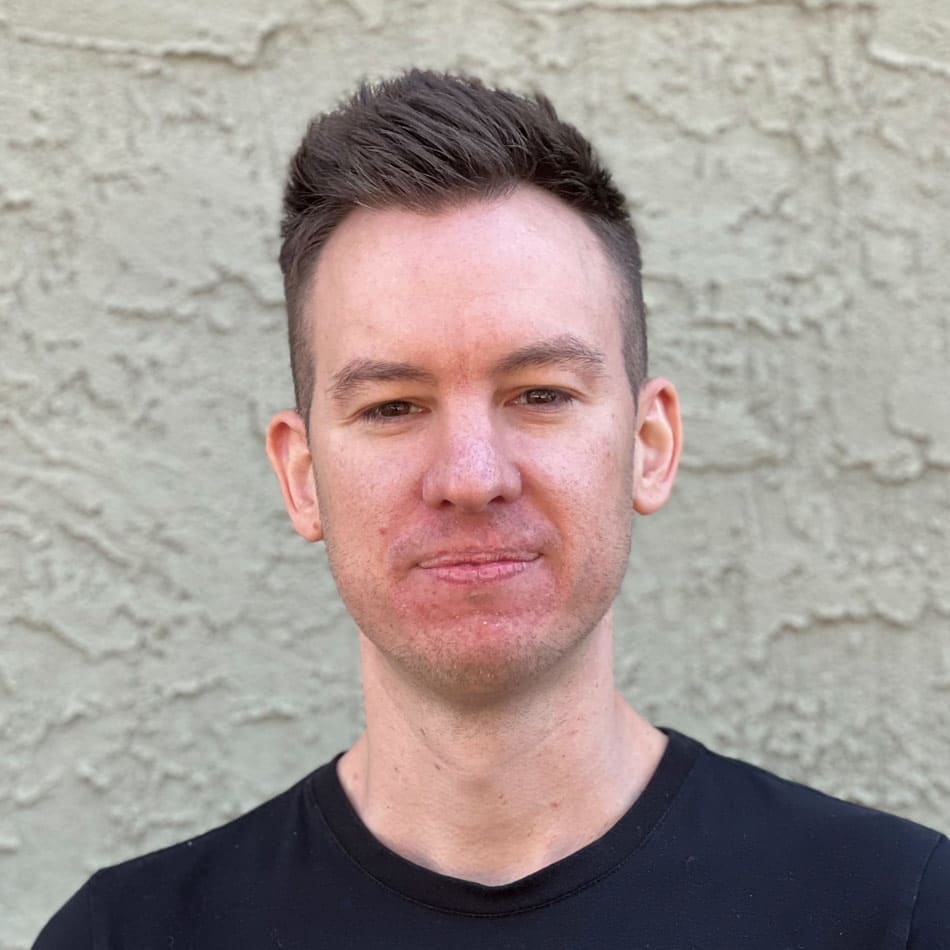 Average Cost To Build An Addition
The average cost to build a home addition or add a room is $48,000, with most homeowners spending between $22,500 and $74,000. A room addition costs from $90 to $210 per square foot depending on the room size, materials, labor, location, and if you're building up or out.
Adding a room provides a return on investment (ROI) of over 50%. To get started, get free estimates from home addition contractors near you.
Home Addition Cost

National

Average Cost
$48,000
Minimum Cost
$7,000
Maximum Cost
$155,000
Average Range

$22,500

to

$74,000
Home Addition Cost
There are many options to choose from when planning to add extra space to your home. You can add a bathroom, primary bedroom suite, build an in-law apartment, build a detached garage, family room, or add a second floor.
Building an addition increases the square footage, adding value to your home. Prices vary depending on the room type and size.
Home Addition Cost Per Square Foot
A home addition costs $90 to $210 per square foot, with most homeowners spending $130 per square foot on average. The final cost depends on the labor costs, material quality, and if you're building-up or building-out.
Home Addition Cost Per Square Foot

| Quality | Cost Per Square Foot |
| --- | --- |
| Basic | $90 |
| Average | $130 |
| Luxury | $210 |
On average, an addition consists of a basic room with necessary electrical wiring and little to no plumbing. Prices increase for bedrooms or bathrooms with luxury fixtures.

Every door, window, and wall adds to the price.

The more luxurious the design of the addition, like a chef's gourmet kitchen with smart appliances and heavier electrical needs, the higher the price—at $400 per square foot or higher.
Home Addition Cost Calculator
Calculating by square footage is typically an accurate way to estimate the final cost of an addition. An average 300 square foot addition costs $25,800 to $62,400 while a 400 square foot addition runs $34,400 to $83,200. Costs below are figured at $90 and $210 per square foot to show the most basic cost to the highest.
Home Addition Cost Estimator

| Square Feet | Average Cost |
| --- | --- |
| 200 | $17,200 – $41,600 |
| 250 | $21,500 – $52,000 |
| 300 | $25,800 – $62,400 |
| 400 | $34,400 – $83,200 |
| 500 | $43,000 – $104,000 |
| 600 | $51,600 – $124,800 |
| 800 | $68,800 – $166,400 |
| 1,000 | $86,000 – $208,000 |
Room Addition Cost
At $128 per square foot, a 10x20 bedroom addition costs $25,600 on average, while a 20x20 family room ranges from $51,200. When adding a bathroom that requires plumbing, expect to spend from $18,000 to $47,000.
Room Addition Cost

| Room Size | Average Cost |
| --- | --- |
| 10x10 | $8,600 – $15,500 |
| 10x20 | $17,200 – $31,600 |
| 12x12 | $12,400 – $22,300 |
| 16x16 | $22,100 – $39,700 |
| 20x20 | $34,400 – $62,200 |
There are many house addition options to increase your square footage:
Build up by adding a second floor.

Build out and add a room by adding a section of house that attaches through an opening in an outside wall.

Convert one kind of room to another kind better suited to meet your needs.

Build a detached garage or workshop.
When considering a significant room addition:
First, consult with an architect to draft the design and style you're looking for.

Next, hire a structural engineer to make sure the addition plans are sound before construction.

Finally, hire a general contractor who will coordinate all the development and building in the correct order.
Adding A Room To A House
Calculating the exact cost of adding a room to a house is challenging until you know the room size and every aspect of what's built into it. The cost of labor in your area will also impact the price. The following examples reflect the general cost of the project.
Room Addition Cost Calculator

| Room | Average Cost |
| --- | --- |
| Bedroom | $10,300 – $24,900 |
| Primary Bedroom Suite | $59,400 – $96,500 |
| Bathroom | $18,000 – $47,000 |
| Sunroom | $8,100 – $30,000 |
| Family Room | $34,400 – $83,200 |
| Kitchen | $25,100 – $43,400 |
| Second Story | $100,000 – $350,000 |
Cost To Add A Bedroom
The cost to add a bedroom is $100 to $155 per square foot, or about $10,300 to $24,900 on average. A small 12x12 bedroom (144-square-feet) with a foundation and a roof will cost in the neighborhood of $12,400 to $22,300 if you choose to add it to the side of the house.
Prices depend on how many outlets are installed, the type and amount of lighting, the type of roof that matches the existing house, and the flooring. Other options that affect the bedroom addition cost are the size of the closet, the type of doors on the closet, and the size and number of windows and window seats.
Primary Bedroom Addition Cost
The cost of a 464-square-foot primary bedroom suite addition including a primary bathroom costs between $59,400 and $96,500 or more. This custom-built project includes a 289 sqft. bedroom, a 50 sqft. closet, and 125 sqft. bathroom. A luxury primary bedroom with a spa-like bathroom will cost $100,000 and up.
A primary bedroom is usually bigger, from 200 to 350 square feet. It has a walk-in closet that can be anywhere from 25 to 100 square feet in size with its own private primary bathroom, which can range in size from 108 to 156 square feet. In luxury homes, the primary suite can be quite a bit larger.
Lately, the trend in luxury homes is to have a primary suite, which is like a small apartment on its own. It can include a sitting room, an exercise room, or even a swim spa. Many times the walk-in closet will host its own washer and dryer, and the sitting room may have a tiny kitchenette. Add a set of French doors or a deck or balcony, and the costs rise, but so does the luxury.
Bathroom Addition Cost
A bathroom addition costs from $18,000 to $47,000 when building out versus remodeling an existing space. A spa-like primary bathroom can cost $80,000 or more. The National Association of Realtors report says your investment will yield a 50% return of costs when the time comes to sell, but a bonus is that buyers are quicker to buy a house with the same number of bathrooms as bedrooms. In general, adding a bathroom is one of the more expensive home additions due to the amount of plumbing in such a small space.
Sunroom Addition Cost
A sunroom addition costs $8,000 to $80,000 with most homeowners spending around $100 to $350 per square foot on average for materials, slab, and professional assembly. Smaller sunrooms in high wind or snow load climates cost more than larger units built in mild climates.
Prices depend if it's a three-season or four-season sunroom, the size, and if it's custom built. Custom designed and engineered sunrooms cost between $300 and $400 per square foot. Most prefabricated sunroom kits are built offsite and then delivered to your home, but you'll need to:
Pour a 6" slab foundation at about $6.50 per square foot.

Have an electrician add power, air, and heat to the sunroom's rough-ins at $50 to $130 per hour.

Get building permits for $100 to $300.

Match roofing materials

Add flooring at $2 to $8 per square foot.
Cost of 4 Season Room Addition
Adding a 4-season sunroom or solarium costs $180 to $250 per square foot or about 20% more than a three-season room. Costs vary with the wind load and snow load required. Choose from a four-season room, by adding a heating and cooling system to the three-season room, or a solarium, by enclosing the patio with a glass roof and panels.
Since sunrooms are mostly comprised of glass, they can be built to match the aesthetic of any home décor. Save on your cost to build a sunroom addition by putting in a window AC unit and a plug-in heater rather than extending the HVAC ducting into the new sunroom.
Family Room Addition Cost
The addition of a 400-square-foot family room costs between $34,400 and $83,200, or about $86 to $200 per square foot. The family room addition cost covers the new foundation and roofing, all outside walls with siding and insulation, and all electrical work (and plumbing is extra if a new bathroom comes with the family room). Heating and AC ductwork is installed and connected to the furnace. Flooring, windows, and lighting fixtures are all included in that price.
Kitchen Addition Cost
A kitchen addition costs between $25,100 to $43,400 on average, while an upscale kitchen can cost $100,000 or more. The lower price describes a standard 10x10 kitchen with fixtures that are low- to mid-range. The upper price encompasses higher-priced appliances and larger square footage. When you move into the area of gourmet kitchens, the increase in cost is mostly on high-end appliances, countertops, and fixtures.
Cost To Add A Second Story
The average cost to add a second story is $100 to $300 per square foot. Building a second story addition with multiple rooms costs $100,000 to $350,000, depending on the size, complexity, and quality of materials.
You're essentially building an entirely new house on top of your existing home without the cost of a foundation. All the plumbing will have to be brought up to the second floor, as well as the electrical wiring. Framing and drywall must be installed to create rooms, and all walls and ceilings painted.
Building a second story over a garage costs more if the garage is detached and the existing foundation isn't of a high enough quality to support a second floor.
Home Extension Costs
Home Extension Cost

| Room | Average Cost |
| --- | --- |
| Garage | $14,100 – $42,300 |
| In-Law Suite | $78,000 – $135,000 |
| Front Porch | $2,900 – $20,000 |
| Bump-Out | $5,000 – $30,000 |
| Mudroom | $7,500 – $25,000 |
| Cantilever | $10,000 – $30,000 |
| Balcony | $3,000 – $10,000 |
| Dormer | $2,000 – $25,000 |
| Greenhouse | $500 – $6,000 |
| Entryway | $700 – $1,200 |
| Basement | $24,000 – $46,000 |
Garage Addition Cost
The cost to build a 2-car garage is about $23,900 or about $49 per square foot. The cost to add on a 1-car garage is about $10,800, while a 3-car garage can be added on to your home for between $28,200 to $42,700.
This basic garage addition cost includes no high-end customizations. It's merely a place to park your cars. Generally, the larger the square footage, the less it will cost, in the case of building a garage. The price depends on the cost of local materials and labor, and you'll want to match the color and type of roofing and siding materials. A garage addition can recoup about 80% of the cost in relation to the home's increased equity.
Building an attached garage is cheaper, but if you want to construct a detached garage, expect to pay $3,000 to $5,000 more. Also, check with local building codes and HOA rules to make sure you're allowed to build a detached garage on your lot.
A 1-car detached garage costs $13,200

A 2-car detached garage costs $24,200
In-Law Suite Addition Costs
The average cost of an in-law suite addition is $90,000, with most homeowners spending  $78,000 to $135,000 for a 600 to 750 square foot dwelling. An in-law suite includes one bedroom and one bathroom, a kitchenette, laundry room, living room, and perhaps some storage on the back porch. It is a good investment in the value of your home, and if your guests visit only occasionally, it can be rented out per night. When it comes to selling your home, this is a great listing item.
Front Porch Addition Cost
At an average of $45 per square foot, a small front porch addition costs about $2,900 while a porch running the full width of your home ranges from $15,000 to $20,000. Adding a screened-in porch will cost between $18,000 and $24,000. The final price depends on the size and complexity of the porch. Any porch option you decide to go with will add curb appeal and have a good return of 30%–60% on your investment.
Adding a Modular Addition to Existing Home
Adding a modular addition to an existing home costs $90 per square foot before the additional cost of site prep, excavation, and a poured foundation. Modular addition pricing for adding a second floor to your home with a modular home (rather than a stick-built buildup) is about $98,000.
This is for a primary bedroom suite and two other bedrooms with an open area to the house below. It is comparable to stick-built costs, but the length of time your home is under construction will be shorter since the modular is built offsite and shipped to you.
Bump-Out Addition Cost
A kitchen bump-out addition costs $5,000 to $30,000. Bumping out two feet along one side of the kitchen is more cost-effective than adding on an entire room to get a bigger kitchen, although you can add up to 15 feet in a bump out if you add footings or more foundation.
If one side of your kitchen is ten feet long, bumping it out two feet will give you an extra twenty square feet without needing to add support posts (cantilevered). Two feet may not seem like much, but it is enough room to allow you to add an island or a breakfast nook, and you don't have to pay more for additional HVAC ducts or wiring. You also don't need to extend roofing, as most bump outs are roofed like a carport—with a flat-roofed section.
Mudroom Addition Cost
The cost of adding a mudroom to your home is about $7,500 to $25,000. Build a 50-square foot mudroom for about $7,500 or a 100-square foot mudroom with a bathroom and shower for about $15,000.
Add a mudroom as a place to:
Change your shoes and hang up your coat.

Store pet supplies or a pet bathing area.

Use the bathroom and shower.

Clean up after coming in from the yard or after working on the car.

Install cubbies for every member of the family to store backpacks, jackets, boots, and winter gear.
Cantilever Addition Cost
The cost of a two-foot cantilever addition is about $17,000. A cantilever is a micro-addition bump-out that juts out from your house without the benefit of a foundation. It's a cost-effective way to add up to two feet of width to your room.
A cantilever is achieved by sistering new joists to the old joists. The new joists will jut out from the edge of the house, giving you a foundation, of sorts, to build your bump out on. The length they jut out depends upon the depth of the joist.
The formula is depth x 4' = length.

If your joists are a 2' x 8' (which is only 7 ¼" deep), those joists can extend 29" past the building.

4' x 7.25' = 29 square feet
This formula allows for the safe execution of the bump out, being sure it will support itself and any humans who might sit in that spot. Check your local building codes for the proper formula for your area.
Balcony Addition Cost
The cost of adding an outdoor balcony is $15 to $35 per square foot for wood or $3,600 for a small steel balcony. Posts must be anchored securely. It's an economical way to increase your living space without having to build a foundation or a roof, and a lovely way to enjoy the sunset or the breeze during hot summer days.
Dormer Addition Cost
On average, it costs $2,000 to $7,000 for a small dormer and about $25,000 for a large one. Add more light, ventilation, space, views, and a possible emergency exit. Add in when your roof is replaced to save on costs. The steeper your existing roof, the lower the price of the dormer.
Conservatory Addition Cost
Adding a conservatory costs $200 to $600 per square foot, with most homeowners spending $50,000 to $150,000. Usually used as a sunroom or greenhouse and built with a wood or aluminum frame, it's a four-season room with roofing, wiring, foam sealing, double-paned windows, HVAC, fireproofing, and a protective coating. It will cost more to install if you live in a high-wind or snow-load climate.
Additional Home Expansion Costs
Greenhouse – $500 to $6,000 – Order online or have one custom-built.

Camelback – $100 to $150 per square foot – Build a second story behind and over a portion of the front of the house, so the front look of the home stays the same.

Entryway – $700 to $1,200 with $5 to $7/SF of that for the extended roofing – Build an extended roof with columns in front of the house to provide a sheltered area for visitors.

Basement – $24,000 to $46,000 – Finish out your empty basement for extra living space.
Cost Factors To Expand House
Many factors can increase the price of any home remodeling project by thousands of dollars. For example, the need for a new plumbing system, pouring a reinforced concrete slab, or landscaping around the new addition will add to your final cost.
The following construction costs to expand your house are based on adding a 278-square-foot bedroom or bathroom to your home.
Cost To Expand House

| Construction | Average Cost |
| --- | --- |
| Site Work | $1,660 |
| Foundation | $2,675 |
| Framing | $4,285 |
| Exterior Finishes | $3,500 |
| Major Systems | $3,410 |
| Interior Finishes | $7,080 |
| Final Steps | $1,730 |
Cost Factors
Permits – Permits typically cost $100 to $300 each. If you need to run special tests, such as soil testing, expect building permits to run over $1,000.

Architectural Design – Architects cost $2,000 to $5,000 or $100 to $250 hourly to design your addition.

Site Preparation, Excavation & Demolition – To prepare the site for construction expect to spend $1,500 to $3,000 or more.

Concrete & Foundation – Pouring a foundation and concrete footings costs $4 to $8 per square foot or about $113 to $126 per cubic yard.

Roofing – Roofing on new construction typically costs $7 to $10 per square foot depending on the materials used.

Insulation – Blown-in insulation costs $1.00 to $2.80 per square foot installed.

Siding – Installing exterior stucco siding and trim finishes costs about $8 per square foot.

Drywall – Gypsum wallboard or drywall costs $1.50 to $3.50 per square foot to install.

Windows – The average cost for a standard-size window that is double-hung, double-pane, and energy-efficient is $400 to $800.

Flooring – Resilient flooring or carpeting typically costs $2 to $4 per square foot for installation.

Plumbing – Installing rough-in plumbing and fixtures will cost between $450 and $1,800 per fixture.

Electrical – The cost to install an electrical system with wiring typically costs $2 to $4 per square foot.

HVAC & Ducting – Installing additional ductwork costs $800 to $1,600.

Crown Molding – The average cost to install crown molding is $7 to $16 per linear foot depending on the materials chosen and labor costs.

Landscaping – Fixing the landscaping around your new addition can cost $500 to $2,500

Final Cleanup – To rent a dumper and dispose of debris, expect to spend $500 to $1,000.

Overhead & Profit – Overhead and profit for the construction company will typically add 10% to your final cost.
Should You Add On or Build Up?
Many people assume it's cheaper to build up to avoid laying a new foundation. Building up can cost a little less at $100 to $150 per square foot, but not always. Foundations are built to withstand a specific load, and building another story may require beefing up the foundation as well as the existing walls.
Build Up – If your home is too close to the property line or you can't add any more impervious cover percentage on the lot (the ground surface that doesn't absorb rainfall), building up may be your only option. If you must build up, consider building over the garage. A garage is built over a slab foundation and can handle the weight of another floor. Check with local building codes and HOA rules regarding how high you can build up.

Build Out – The cost of a new foundation (to build out) may be comparable to the cost of beefing up the existing foundation and strengthening the walls that might be needed if you build up. Also, consider the cost of bringing the plumbing and electric wiring up to the second level.
Permits and Restrictions
Room addition permits cost $200 to $600 on average. Permits ensure that your addition will not go over the allowed impervious cover percentage on your lot, and inspections ensure the drainage around your home is functional, electrical and plumbing work is done to code, and you don't break any rules on the height of your house and fence.
Hire a licensed contractor to speed up the permit process and handle any issues that come up.
Planning Your House Addition
Creating home addition plans is a major project and as such, will require the use of a general contractor—unless you are experienced in all phases of construction and like to have a weekend project that will last for months.
A good general contractor will know which permits to obtain, and they will have subcontractors ready to work on the various parts of your addition. Things like electrical work, plumbing, and HVAC will need to be subcontracted. They may even subcontract the painting, roof, and concrete foundation work. A contractor will also be able to give input on your home addition ideas.
Home Addition Plans
Home addition plans and blueprints cost $1,000 to $3,000. You'll need to have a plan, so everyone on the building crew knows what their job entails.
Are Architects Needed for Additions?
Hiring an architect is the best idea to be sure the addition flows seamlessly into your existing home. While no building code says an architect must be hired, it's good to hire one at the beginning of the project. An architect is trained in design and engineering.
Architects know how to solve problems with the design, flow, integration, the complication of roof lines, and making your existing home look like the addition has been there all along. If your architect isn't good, your contractor will charge more because of the shoddy work and communication. A good architect, on the other hand, can help increase your home's value with their designs.
Will the Addition Add Value to Your Home?
The majority of additions add value and offer a 50% return on investment (ROI). Some types of home renovations will have a better return on investment than others. Generally,
An extra bedroom recoups 50%.

A second bathroom recovers 60%.

An in-law suite recoups 100%.

A two-story addition recoups 60%.
Consider your neighborhood and the prices for comparable homes. Adding a second story to your home may not provide as much return on investment if you live in an area with only one-story homes. No matter how nice the addition is, it won't provide as high a return if the home price exceeds the typical value in your neighborhood.
Agree on Price and Payment Schedules
Before you begin any home addition, you must have a good understanding with your general contractor. Everything should be put down in writing with detailed line-by-line costs, and both parties should fully agree to the terms.
It's a normal thing to put a down-payment on a construction project and then to make payments along the way. Your contract with your general contractor will spell out when those payments are due, such as after framing is completed or three months into the project.
Keep in mind that unexpected costs will come up. It's impossible to know what's behind the walls or under the floor until those spaces are opened up and exposed to the light of day. There should be a contingency amount of money built into your contract, but even that could be exceeded.
How Can You Save Money?
There are many ways to save money on a home addition project. Even if you're not a handy, DIY kind of person, you can do things like preparing the site, clean up, haul away, or deliver to save on remodeling costs.
Prepare the site – Before anyone can start working on a project, it must be accessible. If you're going to attach a new room to the outside of your home, landscaping may need to be moved or taken out. Furniture needs to be moved, and window coverings are taken down. There is no reason to pay someone to do these things.

Demolition – Do your own demolition. Tearing down the walls and hauling off the debris can save you money.

Purchasing – Ask your contractor if they have leftover materials that could be used for your addition. Many times the general contractor is glad to get rid of them, instead of ordering new materials. Use stock sizes of things instead of custom. If you're putting in a new bathroom, buying a pre-made vanity cabinet will cost less than one you order, made to your measurements.

Clean up – Construction is a messy business. Lumber scraps, sawdust, drywall dust—all should be cleaned up as the project moves along. You don't want drywall dust settling into the newly painted/finished hardwood floors. Clean up every day. Some contractors charge as much as $200 a day just for cleanup.

Haul away – There is always debris to haul away, such as the wall of your home that gets demolished to attach the new addition, the lumber scraps, the cabinets that are taken out to make room for the new cabinets, or the old bathroom fixtures. Don't demolish the cabinets that you take out of your existing kitchen, reuse them in your garage or an outdoor potting shed.

Deliver – The general contractor will deliver most items as things come in from the manufacturer or lumberyard, but you can make yourself available to make trips to the home improvement store or lumberyard to pick up various things. Your general contractor may or may not be willing to give this job to you, but it doesn't hurt to ask.
You can also save money by doing finish work like painting or sanding baseboards.
Tips For Hiring A Home Addition Contractor
You always want to hire the best contractors you can afford. This is your home they are working on, and you want it to be safe and right. Some things to keep in mind when hiring a contractor are,
Make sure they are licensed, insured, and bonded. Call your state's licensing bureau and their insurance company to confirm both are still valid.

Check their reviews on HomeGuide and Google.

Make sure they have been in business for 5+ years.

Get 3 to 5 bids to compare.

Be very specific about what you want. Do the research and determine what kind of flooring, windows, roofing, and paint you want.

The more details you can give the contractor, the more accurate the cost estimates will be.