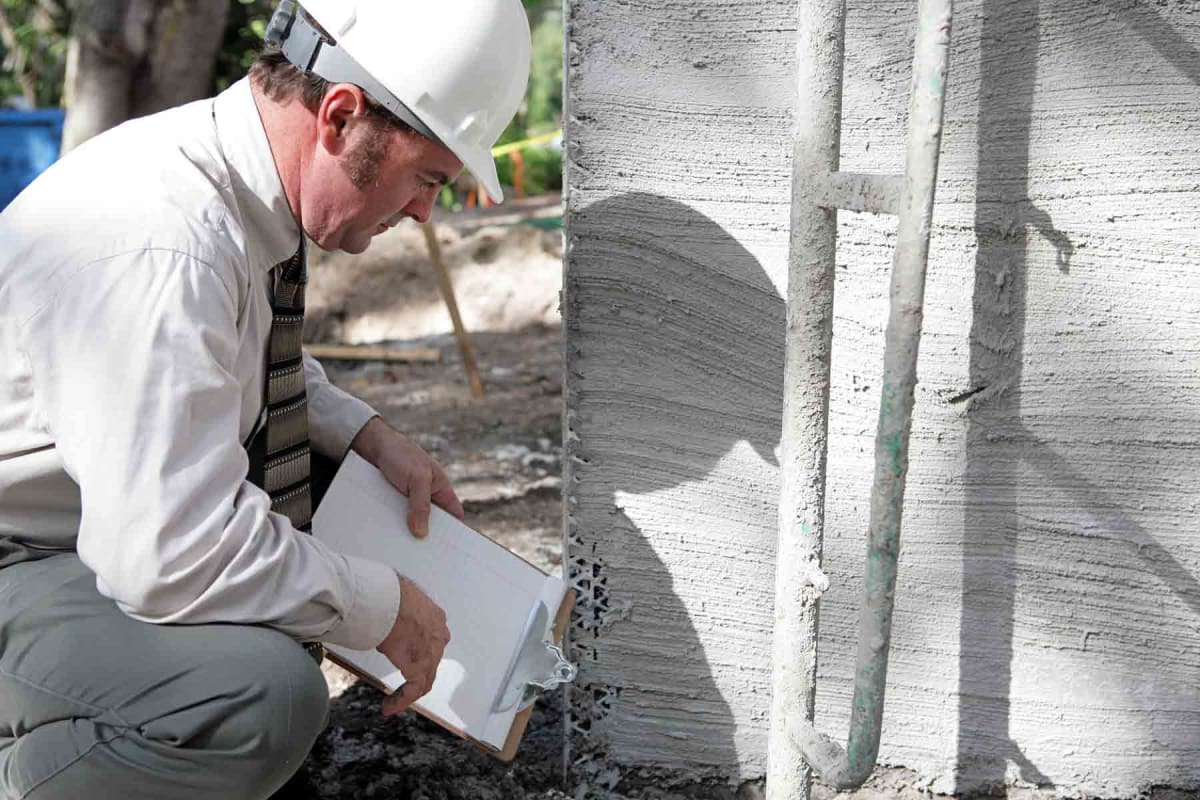 How much does a foundation inspection cost?
How much does a foundation inspection cost?
---
Get free estimates for your project or view our cost guide below:
$300 – $750
average cost
---
Get free estimates for your project or view our cost guide below: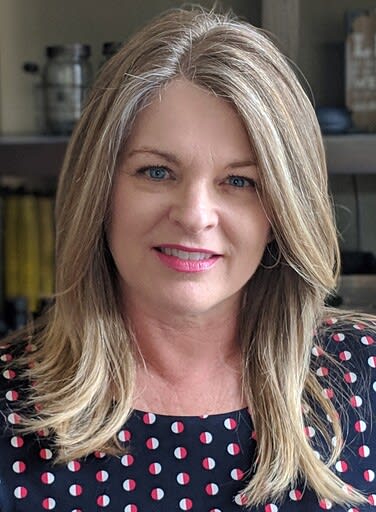 Edited by
Jennifer Carlson
Fact-checked by
Kristen Cramer
Average foundation inspection cost
A foundation inspection costs $300 to $750, depending on the home size and foundation type. A structural engineer foundation inspection costs more for difficult to access foundations like finished basements and pier and beam foundations. Home foundation inspections include an engineering report detailing the foundation's condition and repair recommendations.
Average cost of a foundation inspection

| | |
| --- | --- |
| National Average Cost | $550 |
| Minimum Cost | $200 |
| Maximum Cost | $1,500 |
| Average Range | $300 to $750 |
Foundation inspection cost factors
A foundation inspection costs $300 to $750 on average, to assess the overall condition of the foundation and its ability to support the weight of the home. Structural engineers, home inspectors, and foundation repair contractors all conduct foundation inspections.
Common reasons for scheduling a foundation inspection include:
Real estate transactions

Routine home maintenance

Signs of foundation problems

Home renovation projects

Post-natural disaster

Legal or insurance requirements
Home size
Most inspectors charge a flat rate of $300 to $750 for a foundation inspection based on the size of the home. Some structural engineers charge an hourly rate of $100 to $220 per hour for more difficult inspections that take longer.
Foundation inspection costs by home size

| Home size (square feet) | Average cost |
| --- | --- |
| 1,000 | $250 – $500 |
| 1,200 | $300 – $600 |
| 1,500 | $375 – $750 |
| 1,800 | $450 – $800 |
| 2,000 | $500 – $900 |
| 2,500 | $625 – $1,000 |
| 3,000 | $750 – $1,200 |
Type of foundation
Most engineers also consider the type of foundation when they set their inspection fees. Easy to access slab foundations cost the least. Finished basements and elevated pier and beam foundations take longer to inspect. Inspections requiring specialized survey equipment cost more.
Inspection cost by foundation type
Foundation type
Average cost
Description
Concrete slab
$300 – $600

Easiest and least expensive type of foundation to inspect

Unfinished basement
$350 – $700

Often a more comprehensive inspection to check for moisture intrusion or other structural issues
Empty unfinished basements are the fastest to inspect, while those crowded with storage or other obstacles take longer.

Finished basement
$500 – $800

More challenging because of the presence of walls, flooring, and other structures

Crawlspace
$400 – $700

Takes longer because of the confined space and difficult access
Often includes a more comprehensive check to look for structural problems, moisture issues, and ventilation

Pier and beam
$500– $1,000

Difficult inspection that involves checking the condition of the beams, piers, and the crawl space underneath
Other cost factors
Some additional factors that may affect the cost of a foundation inspection include:
Location – Inspector rates are higher in areas with a higher cost of living. Also, cities with more active real estate markets have higher demand for inspection services, leading to higher prices.

Timing – Emergency inspections such as after a catastrophic weather event have higher costs.

Inspectors rate – Fees are based on the inspector's level of education, experience, and specialization. A senior engineer costs more but may find issues that a new inspector could miss.

DIY vs professional – A professional inspector comes at a price, but they can identify problems you would likely not find on your own.

Free vs. paid – Some foundation repair companies offer a free foundation inspection. However, they may be more likely to recommend repairs to get your business.

New construction – A geotechnical survey costs $1,000 to $5,000 to confirm the safety and stability of the ground before building a foundation for a new home.
Foundation inspection checklist
A foundation inspector typically performs the following checks:
Visual examination – Looks for cracks, gaps, or other signs of damage

Measurements – Detects settling or heaving using special measuring tools

Moisture assessment – Evaluates the drainage system and downspouts to ensure water is directed away from the foundation. They also check moisture levels and signs of water intrusion in the crawl space or basement.

Supporting structures – Inspects support beams, piers, and posts for signs of damage, rot, or improper installation

Soil conditions – Runs soil compaction tests costing $10 to $100 to measure soil density and air pockets. They assess the moisture content of the soil and its impact on the foundation.

Foundation vents and access – Checks the foundation vents for proper ventilation. They examine crawl space or basement access points for signs of damage.

Exterior coverings – Inspects the condition of the exterior brickwork or siding for signs of damage or separation from the foundation

Interior signs – Looks for interior signs of foundation issues, such as cracked walls or ceilings, sloping floors, or windows that stick

Cracks and joints – Checks the condition of expansion joints and seals to prevent moisture intrusion

Previous repairs – Investigates the quality, condition, and warranties of any previous foundation repairs

Root intrusion – Checks the distance of trees from the foundation and makes recommendations about tree or shrub removal

Photographs – Takes photographs of key areas for documentation

Final report – Prepares a detailed report that provides an overall assessment of the foundation condition. They list any problems they've found and make recommendations for necessary repairs and maintenance.
Signs of foundation problems
Catching a foundation problem early can help prevent costly structural damage. Some common signs of foundation problems to look for include:
Cracks in walls or floors

Doors and windows that are difficult to open or close

Gaps around doors and windows

Gaps in the crown molding or baseboards

Uneven or sloping floors

Bowed or leaning walls

Cracks in the exterior brickwork

Visible damage such as crumbling concrete or exposed rebar

Pooled water near the foundation

Mold or mildew growth in the crawl space or basement

Cracked or displaced concrete slab
Foundation repair costs
During a foundation inspection, the inspector will look for signs of damage or deterioration. After the inspection, they will provide you with a written report of their findings, including any recommendations for repairs.
Foundation repairs cost $250 to $800 for minor crack repairs and up to $20,000 for major repairs. Common repair costs include:

Concrete slab resurfacing costs $3 to $7 per square foot.

Basement foundation waterproofing costs $4,500 to $15,000.

Foundation mudjacking costs $4,500 to $9,000.

Raising a settling foundation costs $10,000 to $40,000.

Grading around a foundation costs $500 to $5,000.

Mold removal in a crawl space costs $1,500 to $6,000.

Crawl space encapsulation costs $3,000 to $8,000.

Installing a drainage system costs $4,000 to $12,000.

Replacing floor joists costs $350 to $1,000 per joist.

Leveling a foundation costs $1,000 to $3,500 to install shims or up to $20,000 for underpinning.

Foundation stabilization costs $5,000 to $10,000.
How to save money on a foundation inspection
A licensed foundation inspector provides a thorough evaluation and a detailed report. While this service doesn't come cheap, here are some money-saving tips that can help:
Combine the foundation inspection with a general home inspection during a home purchase. Many home inspectors also offer foundation inspections, and bundling services can be cost-effective.

Hire an independent local engineer. Some foundation repair companies may offer free foundation inspections but may recommend unnecessary repairs to get your business.

Hire an experienced engineer at the first sign of trouble. Non-emergency inspections are much cheaper, and repairs will cost less when caught early.

Prepare a list of questions to ask the inspector so you don't have to interrupt the inspection. Also, prepare the space by removing any obstacles from the basement or crawlspace that could slow them down.

Perform routine maintenance to prevent foundation issues. Keep an eye out for cracks, leaks, or signs of moisture.
Foundation inspection FAQs
What is a foundation inspection?
A foundation inspection is a complete check of your home's foundation to look for defects and potential problems. The inspector assesses the condition, stability, and integrity of the foundation to ensure it can safely support the weight of the house.
Who does foundation inspections?
Several professionals perform foundation inspections, including:
Geotechnical engineers

Building inspectors
How long does a foundation inspection take?
Most foundation inspections take 1 to 3 hours, depending on the size of the home and the type of foundation. Crawl spaces with limited space take longer than easy to access slab foundations. Finished basements with walls and flooring take longer than unfinished basements with exposed surfaces.
What does a foundation inspection consist of?
A foundation inspection includes a visual inspection to look for signs of damage, settling, or cracks. Other important parts of a foundation inspection include checking for water damage, assessing soil conditions, and inspecting support structures.
Getting foundation inspection estimates
When getting estimates from foundation inspectors near you, be sure to:
Search for qualified inspectors on HomeGuide and through the website of the American Society of Home Inspectors (ASHI).

Narrow down your list to those with exceptional reviews.

Request a sample copy of a recent foundation inspection report to see what they look for.

Ask for multiple references from past clients.

Only contract with an inspector that allows you to attend the inspection.

Confirm the inspector is certified by ASHI, InterNACHI, or AHI.
Questions to ask a foundation inspector
Be prepared with a list of questions for your foundation inspector to get the most out of their time:
How much do you charge for a foundation inspection?

What details do you include in your final engineering report?

What types of foundations do you routinely inspect?

Do I need to be home during the inspection?

What kind of access do you require?

How long will the inspection take?

What kind of documents should I have ready for you?

How soon can I expect a copy of your report?

If you find an issue, will you recommend foundation repair contractors?