How much does car detailing cost?
How much does car detailing cost?
$50 – $350
average basic car detailing cost
$150 – $500+
average full-service car detailing cost
---
Get free estimates for your project or view our cost guide below:
$50 – $350
average basic car detailing cost
$150 – $500+
average full-service car detailing cost
---
Get free estimates for your project or view our cost guide below: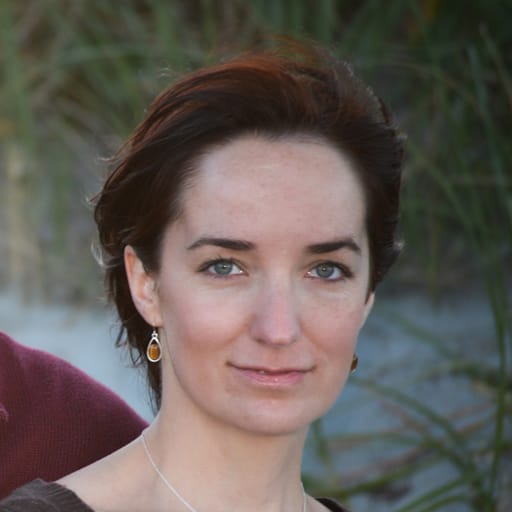 Fact-checked by
Kristen Cramer
Car detailing prices
Car detailing costs $50 to $350 for basic car detailing service or $150 to $500+ for a more thorough deep cleaning. Car interior detailing costs $150 to $350 on average, depending on the size and services included. Car detailing prices depend on the vehicle size, type, condition, and location.
Car detailing price by package
Detailing package type
Average cost
Details
Basic exterior
$50 – $100

Hand wash & dry
Clean the windows
Clean the tires

Advanced exterior
$100 – $350
Includes basic exterior detail plus:

Buff minor scratches
Hand wax & polish

Basic interior
$150 – $200

Clean the dashboard
Clean and wipe down all surfaces
Vacuum the carpets, floor mats, & trunk

Advanced interior
$200 – $350
Includes basic interior detail plus:

Shampoo the carpets, floor mats, and upholstery
Clean & condition leather seats
Spot clean minor stains
Clean the door jams & windows
Perfume the interior

Basic full-service (interior & exterior)
$120 – $350

Includes basic interior detail service
Includes basic exterior detail services

Advanced full-service (interior & exterior)
$150 – $400
Includes advanced interior & exterior detail services plus:

Remove pet hair
Treat for strong odors
Remove surface stains

Deluxe full-service
$300 – $500
Includes full-service advanced detail services plus:

Steam clean the carpets, floor mats, & upholstery
Remove large stains
Remove contaminants with clay bar treatment
Upgrade exterior & interior protective sealants

Luxury full-service ("show room finish")
$500 – $900+
Includes all full-service deluxe detailing plus:

More meticulous interior and exterior cleaning
Hot water extraction cleaning on upholstery & carpets
High-end, hand-applied protective sealants on the interior & exterior
Engine cleaning
Minor paint correction if needed
Get free estimates from mobile car wash & detailing near you.
Auto detailing cost by size
Size is one of the biggest factors in determining the cost of car detailing service:
Car detailing cost by size
Car size
Average cost
Small
(2-door coupe, small sedan, hatchback)
$50 – $175
Medium
(Station wagon, large sedan)
$175 – $250
Large
(Small truck, jeep, 2-row SUV, 2-row van)
$225 – $400
Extra large
(Large truck or vehicle, 3-row SUV, 2-row van)
$500 – $650+
Factors that affect car detailing cost
The major factors that influence the cost of auto detailing are:
Location – Cost of living in an area is one factor affecting the car detailing cost. Environmental regulations on water use in drier areas may also increase the cleaning cost and business overhead in some areas.

Independent detailer vs. car wash facility – A professional detailing service typically charges more than a high-volume car wash facility that offers additional detailing services. However, an independent professional may provide higher quality service.

Vehicle size & type – Larger vehicles cost more for the extra time it takes to detail them.

Trim package – Vehicles with higher-end trim packages including materials like leather and chrome typically require more labor and materials to restore.

Condition – A vehicle in decent shape costs less to detail than one with stains or damage that needs extra restoration and repair work. Many detailers charge extra for things like excessive interior sand, dirt, trash, belongings, or bird droppings.

Extras – Add-on services can increase costs by $50 to $1,000+, depending on the number and type of extra services selected. Possible add-ons include:

Fabric and upholstery protection

Upgraded sealing and waxing

Headlight restoration

Car trim restoration

Pet hair removal

Severe odor removal

Scratch and scuff removal

Clay bar paint treatment

Ceramic coating protection
Individual services
Professional detailers often sell individual services a la carte. You can buy just one service or add one or more extra services to your detailing package.
Car detailing service prices

| Detailing service | Average cost |
| --- | --- |
| Exterior-only basic wash & dry | $40 – $150 |
| Exterior-only wash & wax | $100 – $250 |
| Interior-only detailing | $100 – $250 |
| Scotchguard interior fabrics | $100 – $200 |
| Engine cleaning | $50 – $150 |
| Clay bar treatment | $50 – $100+ |
| Paint correction | $250 – $750+ |
| Headlight restoration | $50 – $125+ |
| Convertible top restoration | $150 – $250 |
Car detailing FAQs
What is car detailing?
Car detailing is the process of deep cleaning a car to restore it to like-new condition. Depending on the detailer and the package you choose, car detailing services may include:
Exterior washing, sealing, and waxing

Interior vacuuming

Interior steam cleaning

Interior trim cleaning and protectant

Glass cleaning

Interior odor and stain removal

Paint correction

Tire and exterior trim cleaning and polishing
Is car detailing worth it?
Car detailing is worth it to keep the vehicle safe and enjoyable to drive. Exterior dirt buildup can interfere with cameras, visibility, and blind-spot-detection sensors, so detailing does more than just improve the vehicle's appearance. Detailing a car also makes it easier to sell.
Should you tip for car detailing service?
The general guideline is a 15% to 20% tip for excellent service. While tipping a car detailer isn't a requirement, most detailers welcome the show of appreciation, especially for the physically demanding work of bringing your car back to near-new condition.
How long does it take to detail a car?
Detailing a small, well-kept car takes 2 to 4 hours. Detailing a large van with multiple stains, odors from heavy use, and lack of regular maintenance may take a day or more.
How often should you get your car detailed?
Most experts recommend getting your car detailed at least 1 to 2 times per year. However, you might need this service more depending on your location and how much you use the vehicle.
Get free estimates from mobile car wash & detailing near you.
People living in coastal regions or areas with extreme weather often need to detail their cars more often, as these harsh environmental conditions increase the wear and tear on both the exterior and interior.
How to save on car detailing costs
Here are a few steps you can take to save on the cost of car detailing service:
Remove all trash and personal items from the vehicle beforehand.

Look for coupons and promotional offers locally and online.

If you can't find any coupons, ask them directly if they are running any promotions.
Getting estimates for car detailing services
Follow these guidelines when searching for car detailing near you:
Look for professionals who offer hand washing and detailing.

Compare car detailing packages and prices from at least 3 companies.

Discuss your car's size, type, and condition to confirm you're getting accurate pricing.

Check out past customer reviews on HomeGuide and Google.

Confirm they offer a warranty and what it covers.

Avoid low prices that can indicate less experience or the use of low-quality cleaning products.
Questions to ask a car detailer
Asking a few key questions can ensure you choose the best car detailer for your needs:
How long have you been detailing cars?

What training or certifications do you hold?

Is this a licensed, bonded, and insured company?

Do you have any before and after photos or testimonials I can review?

How much will it cost to detail my make and model?

What do you include in a standard auto detailing service?

Do you clean the door jams and gas cap area as part of your basic detailing service?

Are extensive detailing packages with leather sealing available?

What extra services do you offer, and how much does each cost?

What brand and type of products do you use, and are they eco-friendly?