How much does asbestos testing cost?
How much does asbestos testing cost?
$250 – $850
average total cost (inspection + testing)
---
Get free estimates for your project or view our cost guide below:
$250 – $850
average total cost (inspection + testing)
---
Get free estimates for your project or view our cost guide below: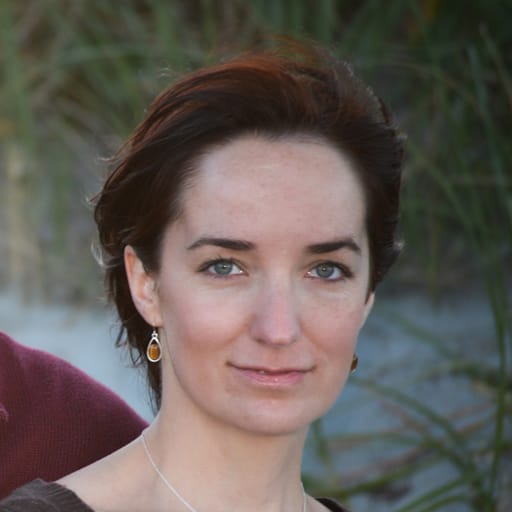 Edited by
Jennifer Carlson
Fact-checked by
Kristen Cramer
Average asbestos testing cost
Asbestos testing costs $250 to $850 on average for an inspector to conduct a visual assessment, take samples for testing, and report the results. The cost of asbestos testing depends on the area size and the number and type of materials being tested. A pre-renovation asbestos inspection costs $600 to $1,500+.
Average cost of asbestos testing

| | |
| --- | --- |
| National Average Cost | $550 |
| Minimum Cost | $120 |
| Maximum Cost | $3,000 |
| Average Range | $250 to $850 |
Asbestos inspection and testing is also called an asbestos survey.

Professionals often refer to asbestos-containing material as "ACM."

Asbestos is highly regulated by the US Environmental Protection Agency (EPA), Occupational Safety and Health Administration (OSHA), and National Emission Standards for Hazardous Air Pollutants (NESHAP) due to the serious health risks associated with inhaling or ingesting the material.

Even though the EPA banned asbestos use in 1989, asbestos exists in many construction materials still used today.
Asbestos survey cost by type
Both asbestos management surveys and refurbishment and demolition surveys include a visual inspection, sample collection, lab testing, and reporting. Refurbishment and demolition surveys typically involve a larger batch of samples.
Asbestos survey cost by type
Survey type
Average cost
Asbestos management survey
$250 – $850
Asbestos refurbishment and demolition survey
$600 – $1,500+ (residential)
$2,000 – $5,000+ (commercial)
Asbestos management survey
An asbestos management survey—formerly called a Type 2 survey—costs $250 to $850 total on average. An inspector visually investigates the space for suspected ACM, takes samples for testing, and provides a report of the results. If a professional finds asbestos, the inspector typically also recommends an action plan.
A visual asbestos inspection alone costs $150 to $500.

A whole-home asbestos inspection costs $1,200 to $2,000+.
Some inspectors include a specified number of samples in the survey cost and charge an extra fee per sample if they need to take more samples. Asbestos testing laboratories charge $20 to $80 per sample on average, depending on the number of samples and the desired turnaround time.
Asbestos refurbishment and demolition survey
A residential refurbishment and demolition survey costs $600 to $1,500+ and as the name suggests, is conducted before a renovation or demolition project to determine if asbestos is present in any of the building materials. Contractors typically cannot pull a permit for the job without proof of this inspection.
Asbestos testing costs
An asbestos survey may contain one or more types of sampling tests, depending on the structure and materials in question. Physical sample testing is the most common. Inspectors often conduct air testing both before and after a construction project.
Asbestos testing cost by test type

| Test type | Average cost |
| --- | --- |
| Air | $300 – $1,000 |
| Dust | $150 – $250 |
| Physical sample | $250 – $850 |
| Water | $100 – $300* |
*Testing price only – does not include professional collection.
Air sample testing
Asbestos air testing costs $300 to $1,000+ for collection and testing, depending on the area size. The inspector brushes the area to disturb any settled dust that may contain unseen fibers, pulls a sample of the air through a pump with a special filter, and sends it to a lab for testing.
Inspectors recommend air testing in several situations:
A home inspection finds damaged material that may contain asbestos.

Before an asbestos removal project, air testing confirms the fiber concentration in the area.

After an asbestos removal project, air testing and monitoring confirms the air is asbestos free.
Dust sample testing
Asbestos dust testing costs $150 to $250 on average for collection and testing. Dust sample collection methods include scrape sample, tape-lift, wipe, or micro-vacuuming. The inspector collects the dust from suspected areas and sends the samples to a lab for testing.
Water sample testing
Water testing costs $100 to $300 for the lab test alone. Though new asbestos use has been banned since 1989, some of the U.S. water distribution systems still contain asbestos cement pipes that were installed before that time. These aging pipes increase the risk of asbestos-contaminated drinking water.
Physical sample testing
Physical sample asbestos testing costs $250 to $850 on average for professional collection and testing. Physical testing is the most common type of asbestos test. The inspector takes small samples of the suspected ACM, such as a piece of ceiling tile or drywall and sends them to the lab for testing.
Factors that influence asbestos testing cost
Asbestos testing cost varies depending on several factors, including:
Area size – Larger areas require more samples, and each sample increases the cost.

Accessibility – The condition of the property and how easy it is to reach all the areas needing inspection and testing may affect the inspection cost, especially if you're paying the inspector by the hour. Asbestos inspector hourly rates are $50 to $250 per hour.

Location – While asbestos is federally regulated, specific inspection requirements and fees vary by state.

Bundling – Some companies offer comprehensive packages that include multiple tests and samples at a slightly lower cost than paying individually for each test.

Re-testing – If the initial inspection and testing confirms asbestos is present, testing the area again after you remove the asbestos is crucial to confirm the area is now safe and asbestos free.

Turnaround time – Most labs offer rush services to get test results back in 24 hours or less. The quicker the turnaround time, the higher the cost per sample.
Asbestos removal or encapsulation
If an asbestos survey confirms asbestos is present, you have one or two options—complete removal or encapsulation. Encapsulation is not possible in every situation, but if a certified asbestos professional determines it is safe to do so, encapsulating is typically cheaper than complete removal.
Asbestos encapsulation costs $2 to $6 per square foot on average and involves sealing the surface to prevent asbestos fibers from escaping.

Asbestos removal costs $5 to $15 per square foot on average for interior materials like flooring, drywall, or insulation. Removing asbestos from the home's exterior costs $10 to $125 per square foot. Keep in mind these prices are for the removal only. Additional costs apply to replace the materials removed.
Asbestos testing FAQs
When should you test for asbestos?
You should consider testing for asbestos in the following situations:
You are buying an older home or building.

You are planning to demolish or renovate, regardless of whether the structure is new or old.

You suspect you have asbestos-containing materials in your home.

Your home sustained structural damage from flooding or other disaster.
Asbestos-containing materials are not dangerous unless they are damaged or disturbed. It is only when the material is disturbed that the hazardous fibers become airborne and dangerous. If you suspect your home has ACM, leave it alone and hire a certified asbestos inspector to test it safely.
How is asbestos tested?
Asbestos is typically tested in a lab using methods that detect the fibers at a microscopic level. Sample requirements vary depending on the lab, but most labs request a 1" to 2" square for flat material like ceiling tiles, drywall, or flooring. For other materials, labs need about one tablespoon or a quarter size.
Can I test for asbestos myself?
You can buy DIY asbestos testing kits for $50 to $250, depending on the number of samples you want to submit for testing. However, hiring a licensed asbestos professional is best due to the dangers and serious health risks associated with asbestos-containing material.
Do home inspectors test for asbestos?
Home inspectors typically do not test for asbestos, but most home inspectors will alert you if they see suspected asbestos-containing materials in the home. Some home inspectors may offer asbestos testing as an add-on service if they are also trained and certified to provide asbestos inspections.
How long does asbestos testing take?
Asbestos testing takes 24 hours to several weeks for the lab testing, with most labs offering standard and rush options. Technicians typically spend 30 minutes to 3+ hours gathering samples, depending on the property size and the number of areas and materials being tested.
Getting estimates from asbestos testing services
Asbestos is a highly regulated material due to its associated health risks, and testing for it requires a qualified professional. Follow these guidelines when searching for an asbestos testing company near you:
Check with your state asbestos contacts for inspection and testing requirements.

Hire an independent asbestos inspector not associated with an asbestos abatement company to ensure you get an unbiased assessment.

Get 3 to 5 estimates from licensed, bonded, and insured asbestos testing companies.

Confirm they are Asbestos Hazard Emergency Response Act (AHERA) certified and adhere to all EPA and OSHA standards.

Verify their licensing and asbestos inspection credentials.

Get written confirmation that they follow all OSHA standards and EPA guidelines.
Questions to ask an asbestos testing company
Ask the following questions to ensure you hire a qualified asbestos inspector:
Are you AHERA certified to inspect and test for asbestos?

Does the estimate cover visual inspection, sample testing, and a report of the results?

How many samples do you need to take?

How quickly do the results come back?

When the results come back, do you go over them and provide recommendations if you find asbestos?

Are there legal requirements regarding how to proceed if the tests confirm there's asbestos present?

How much do you charge to do another inspection after removing the asbestos?